How do we support behavioral health professionals as they face workplace challenges exacerbated by industry pressures? While growing demand for mental health care is largely beyond our control, health plans can play a key role in curbing burnout and stopping negative trickle-down effects in their provider network.
Providers Face Mounting Pressure
Behavioral health professionals have been under increasing pressure over the past few years. Demand for behavioral health services has grown for several reasons—greater societal acceptance of therapy, increased stress and uncertainty caused by the pandemic, the economy and many other factors. The supply of behavioral health providers is not growing at a fast enough pace to keep up with demand. This is creating tension in the overall behavioral health ecosystem. There is a growing backlog of patients waiting for treatment, causing wait times to stretch as long as three to six months. There is also a mismatch between patient and provider since patients are often forced to choose providers based on availability rather than clinical appropriateness.
The Cycle of Demand Is Impacting Provider Mental Health
As a result of this overwhelming demand for care, behavioral health providers are working around the clock to handle the accumulation of patients. This is causing compassion fatigue, compromising the very thing that brings providers to mental healthcare in the first place. Additionally, with no method to receive continued feedback on treatment, providers have little data-driven validation of their approach over time. It's no wonder, then, that psychiatrists and therapists report feeling exhausted, unfulfilled and unmotivated.
Health Plans, Take Notice
This state of burnout starts a trickle-down effect and feeds into a vicious cycle in behavioral health. When faced with overwhelming demand, exhausted providers may have to turn patients away or struggle to 'show up' for the patients they do take on. If left unchecked, this will eventually affect the quality of care being provided, jeopardize member outcomes and drive up costs of behavioral health treatment and downstream medical care. We've already seen a trend of behavioral health providers leaving the field as a result.
Health plans should be cognizant of these factors and work to implement strategies that support providers and prevent burnout.
But with diverse, dispersed and often arm's-length relationships with behavioral health providers, how can health plans help mitigate this discord?
Three Ways Health Plans Can Minimize Provider Burnout
Empower Providers to Stay the Right Kind of Busy
Most providers manage their schedules to accommodate member needs, but this creates pockets of misused time during the workday. For example, a provider may plan to work from 9 a.m.–5 p.m., but because some pockets of time in the day don't match the scheduling needs of the members who contacted them, the provider can end up with inefficient gaps in their day and appointments outside their preferred hours.

Health plans can help providers better utilize their schedules. Through back-end systems integration technology, health plans can gain direct visibility into their providers' calendars. When referring members to behavioral health providers, plans can directly schedule appointments to meet member needs and fill preferred time slots in provider schedules, maximizing productivity during hours when providers desire to work. This also gives the provider some relief from the administrative efforts of schedule management.


Match Providers with the Members They Are Most Suited to Treat
Currently, many members who call a plan's behavioral health line receive not much more than a list of provider referrals. Instead, health plans should screen and assess members during the first call. This generates an understanding of the acuity level and clinical profile of the member, which the plan can then use to identify the most clinically appropriate provider and treatment approach. For example, a single mom struggling with postpartum depression could be matched with a perinatal specialist who offers virtual therapy to accommodate transportation difficulties.


Equip Providers with Member Treatment Tracking
Many providers currently solicit feedback manually from their patients, which is inconsistent and difficult to validate longitudinally. Instead, standardized outcomes measurement across all patients would give providers a clear and consistent read on their patients' response to treatment. This valuable feedback is currently missing from the patient-provider relationship. The data would let providers know in concrete terms when they are making a positive difference, or prompt them to pivot their approach with objective insights.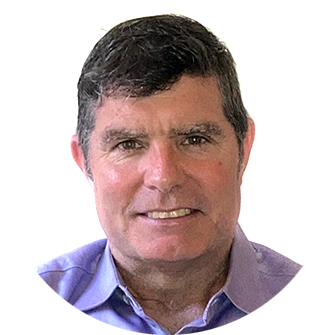 "Plans can [maximize] productivity during hours when providers desire to work and [give them] some relief from administrative efforts."
Tim McIntyre – Director, Provider Enablement
Lucet Optimizes the Flow of Behavioral Healthcare
Lucet, the behavioral health optimization company, has developed the infrastructure—the people, platform, insights and solutions—to create a direct pathway for health plan members in need of care to connect with providers. Our approach ensures that members are matched to the right treatment for their needs, when they need it, with a high likelihood of success. Providers receive the patients that they're best suited to treat, leading to higher provider fulfillment and better patient outcomes.
When a health plan member contacts Lucet's member care center, our care navigators use a standardized assessment to screen them, match them to an appropriate provider (or escalate them for immediate clinical intervention), and directly schedule an appointment in a way that maximizes capacity in provider schedules. The result is 44% more of the existing provider capacity uncovered through direct scheduling. In other words, providers' days are better spent delivering care during their preferred hours, mitigating administrative duties and after-hours burnout. Providers treat more patients, are more productive and have the free time necessary for their own wellness.
If you're a health plan interested in mitigating burnout among your behavioral health providers or learning about Lucet's network management, contact lucetsales@lucethealth.com.
---
Tim McIntyre is Director of Provider Enablement at Lucet, The Behavioral Health Optimization Company.
The behavioral healthcare industry is constantly evolving. Subscribe to our newsletter today.